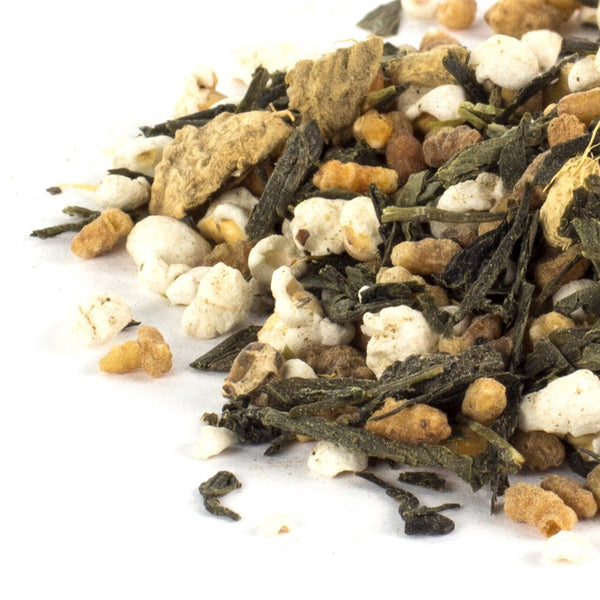 Genmaicha Chai is a speciality green tea chai. An unusual but excellent combination of a traditional Japanese green tea and Indian spices produces a tea bursting with flavour.
The two very unique flavour profiles from the Genmiacha and the traditional chai mix blend remarkably well. The roasted rice provides a wonderful toasty flavour that's highlighted with the taste of sweet ginger and masala spices.
Blending the light character of the green tea Genmaicha, with its toasty rice notes, and the lively, warming spices of a traditional chai blend gives a taste experience that has real depth and complex flavours.